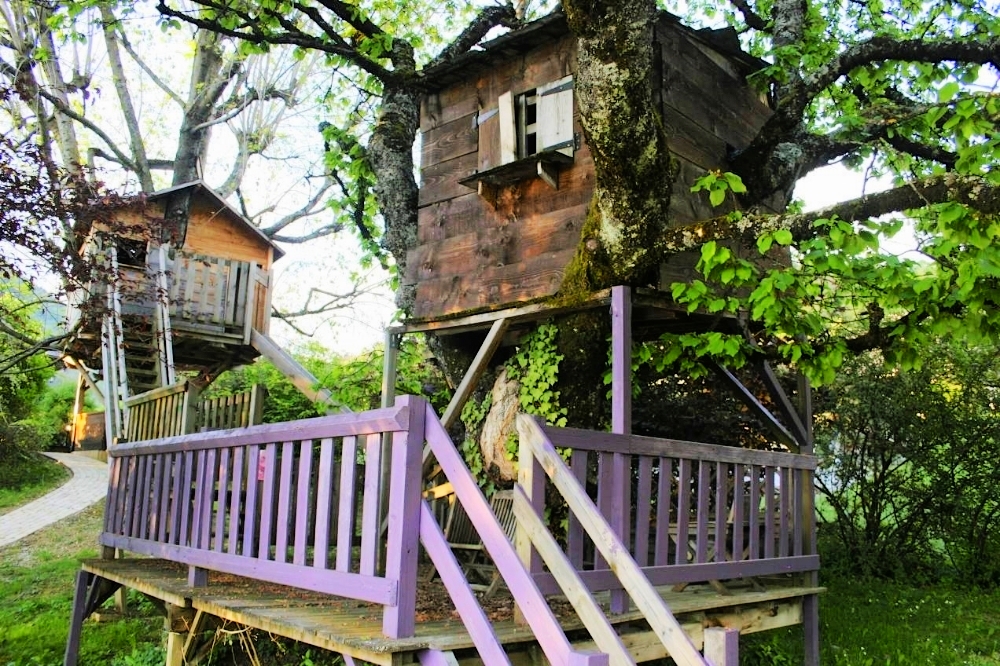 This charming French Villa is located in Menthon-Saint-Bernard on the shores of Lake Annecy, a perfect spot for a large family gathering, rendez-vous of friends or a special event. Over 350 sqm (3800 sq ft) of living space, eight bedrooms and twelve beds of all sizes will accommodate up to 17 people in comfort and style. From the balcony on the mezzanine level you can sit back and enjoy a view of Lake Annecy, or relax on the back terrace and take in the awesome vistas of the French Alps topped by the historic medieval castle Château de Menthon.
The garden is over 2000 sqm (1/2 acre) filled with gorgeous flowering trees and plants. Children love the double treehouse, swing, and trampoline. Everyone can enjoy the deck with a professional BBQ and heated pool.
This is a destination for all seasons winter or summer. Come and enjoy all that this magnificent about France.
Location and Directions
Annecy is easily accessible from Paris with direct TGV service. From Gare d'Lyon you arrive in less than 4 hours. The closest international airport is located in Geneva Switzerland, from there it is just a 60 min drive.
If you choose not to hire a car there is taxi service that will take you directly to the Villa. For your convenience there is a taxi stand at the main exit of the Annecy train station. The cost per trip is approximately 30 Euros. For further information on taxi service, please contact Annecy Taxi: email annecytaxi@orange.fr phone +33 (0)4 50 45 05 67.
There is also reliable bus service that will take you to and from Annecy. The trip is just 20 minutes and the bus runs ever hour or so. For the full schedule click here.
Menthon Saint Bernard is located on the eastern shore of Lake Annecy.
Summer time offers a wide rage of sporting activities, including swimming, sailing, diving, mounting climbing and hiking to name just a few plus there is no shortage of cultural events with loads of museums, exhibitions, festivals and heritage activities. There is something for everyone no more than 30 minutes away. You and your party will be spoiled for choice all summer long.
This is a skiers paradise with four great ski stations only 30 minutes away by car or bus. La Clusaz, Le Grand Bornand, Manigod and St Jean de Sixt make up the Lake Annecy Ski Resort Area (LASR). But there are lots of other activities in this area that do not include skiing. Dog sledding, snow mobiling, sleigh rides, skijoring (you get pulled on your skis by ponies!), snow shoeing or paragliding with skis are all options just 30-60 minutes away from the house. And don't forget there is lots of shopping, and fun activities including cinema, museums and exhibitions that are always happening in Annecy and around the area all winter long.